Séance Couple – La Franqui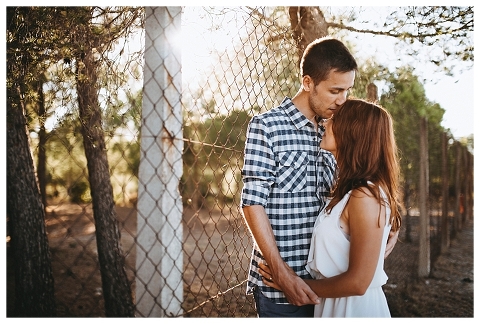 Séance Couple avec Audrey et Max – La Redoute de la Franqui
Quelle superbe séance photo couple avec les Toulousains Audrey et Max! Audrey m'a contacté par mail afin de reserver une séance photo couple. L'idée était de faire la séance couple à leur retour de leur séjour romantique en Espagne. Ils revenaient donc bien bronzés et détendus… en théorie. Oui, en théorie, car la veille leur vol retour pour Toulouse a (sans prévenir bien sûr) était redirigé vers Bordeaux! C'est donc un jeune couple très fatigué que j'ai rencontré ce soir là à La Franqui. Qu'à cela ne tienne, nous avons fait une séance photo couple géniale! Franchement je les applaudis parce qu'on a pas mal crapahuter le long de la falaise et autour de la Redoute de La Franqui.
Le résultat n'en ai que plus beau et je remercie encore Audrey et Max pour leur bonne humeur et leur confiance 🙂
What a smashing couple session with Toulouse born and bred Audrey and Max! Audrey contacted me by mail to book their couple session. The idea was to do the couple session on their return from a romantic holiday in Spain. They were coming back relaxed and tanned… in theory. I say in theory because the day before their return flight to Toulouse was (without warning of course) redirected towards Bordeaux! And so that evening in La Franqui I met a very tired young couple. Never mind that though, we had a brilliant couple session! Honestly I applause them because we did walk miles along the cliff and around the Redoute de la Franqui.
The result is only better for it and I thank Audrey and Max for their good humour and their trust 🙂
Lionel Moogin
Photographe portrait à Perpignan, Sud de France
Portrait Photographer in Perpignan, South of France
SaveSave
SaveSave
SaveSave
SaveSave