Mariage Château de Villeclare – Palau-Del-Vidre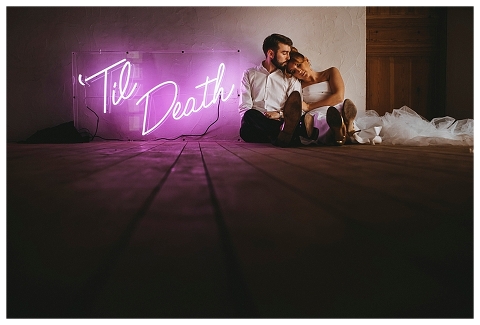 Farah + Frere – Château de Villeclare, Palau-Del-Vidre

And so Farah and Frere (pronounced just like the french word Frère) celebrated their wedding vows at Château de Villeclare. Nested in the vineyards of Palau-Del-Vidre a few minutes from the sea and Spain, Château de Villeclare is a fairly new wedding venue. To call it a venue is a bit of an understatement considering the vast amount of beddings, the incredible decoration of each room, the gardens, the pools etc… Yes, I do love the place!
But what about Farah and Frere? Well, when we meet them it is dead obvious they were meant for each other. What must have been less obvious to them was where to get married! They probably thought long and hard about the right compromise between her England and his Australia. They sussed out that the South of France in August would offer the kind of warm weather of Australia but the proximity of England. Lucky me!
It rained. All day. But you've got to applaud the young couple for keeping their chins up. And, with the help of Anna Walmsley's team and Sarah Menager's decoration know-how, they relocated the whole event inside and voilà!
Thank you so much Farah and Frere for your trust over the two days we spent together. Luckily we had the sun with us for our session after the wedding 🙂
Et donc Farah et Frere (prononcé Frère) ont célébré leur voeux de mariage au Château de Villeclare. Au milieu des vignes de Palau-Del-Vidre à quelques minutes de la mer et de l'Espagne, Château Villeclare est un lieu de réception plutôt récent. L'appeler un lieu de reception est un peu réducteur, si l'on prend en compte le nombre fou de couchages, la déco incroyable de chaque pièce, les jardins, les piscines, etc… Oui, j'adore cet endroit!
Mais au fait, Farah et Frere? Et bien, quand on les rencontre il est bien évident qu'ils sont fait l'un pour l'autre. Ce qui a dû être moins évident c'était de savoir où se marier! Ils ont sans doute cogité un petit moment pour trouver le bon compromis entre son Angleterre à elle et son Australie à lui. Ils ont compris que le Sud de la France en août offrirai la chaleur de l'Australie et la proximité de l'Angleterre. Mon jour de chance!
Il a plu. Toute la journée. Mais il faut applaudir le jeune couple qui a su relever le menton. Et, avec l'aide de l'équipe d'Anna Walmsley et le savoir-faire déco de Sarah Menager, ils ont déplacé tout l'événement à l'intérieur et voilà!
Merci beaucoup à Farah et Frere pour votre confiance sur les deux jours que nous avons passé ensemble. Heureusement le soleil était de la partie lors de notre séance after 🙂
Venue: Chateau de Villeclare • Vidéo: Shoot Me Now Film • Make-up and hair: Victoria Farr • Band: Pussy Pom Pom Friends • Wedding Planner: Anna Walmsley Events • Décoration: Sarah Ménager • Traiteur: Espace La Devèze
Lionel Moogin
Photographe mariage à Perpignan, Sud de France
Wedding Photographer, South of France
SaveSave
SaveSave
SaveSave
SaveSave
SaveSave
SaveSave
SaveSave
SaveSave
SaveSave